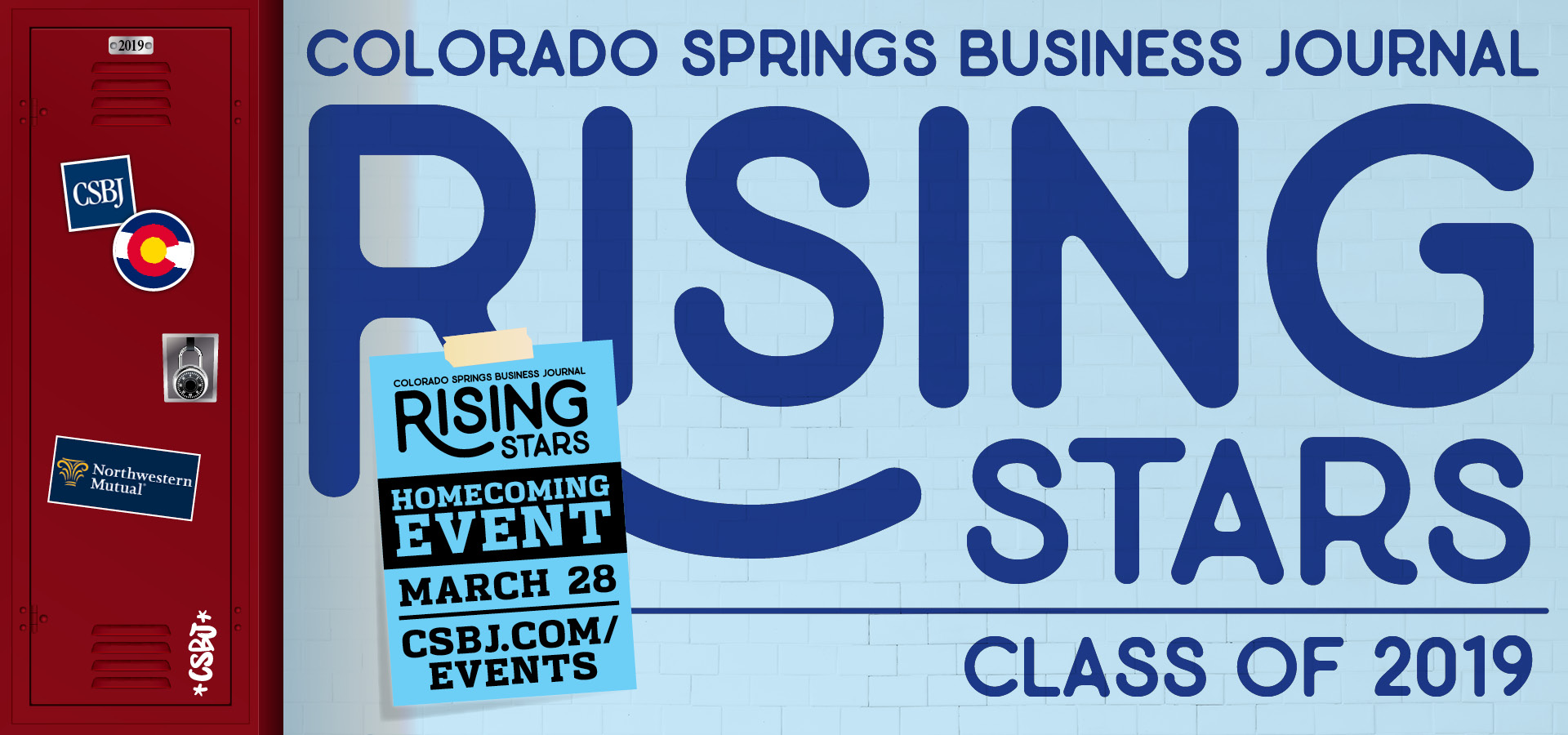 2019 Rising Stars
Save the date for the 2019 Rising Stars reception on March 28, 2019!
The Colorado Springs Business Journal's Rising Stars is the leading award recognition for Young Professionals in the Pikes Peak region.
We are taking the time to honor the best and the brightest this community has to offer. Please join us to celebrate 25 young professionals who are 40 and under and making a difference at their companies and within our community!