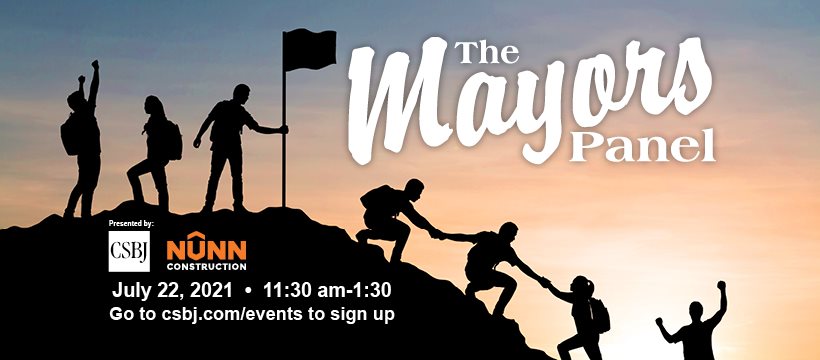 Mayors Panel 2021 *SOLD OUT*
Every year, the Colorado Springs Business Journal gathers together mayors from all over the Pikes Peak region of Colorado to participate in a unique panel. Learn how communities of Southern Colorado can work together to benefit the entire region as well as hear stories of overcoming individual challenges.
This year, the Mayors Panel is on July 22 at The Pinery, 775 W Bijou Street, Colorado Springs, CO 80905, from 11:30 a.m. to 1:30 p.m.
Confirmed mayors for 2021:
Jane Newberry of Green Mountain Falls
President Pro Tem Richard Skorman of Colorado Springs
Nick Gradisar of Pueblo
Gabriel Ortega of Fountain
Don Wilson of Monument
John Graham of Manitou