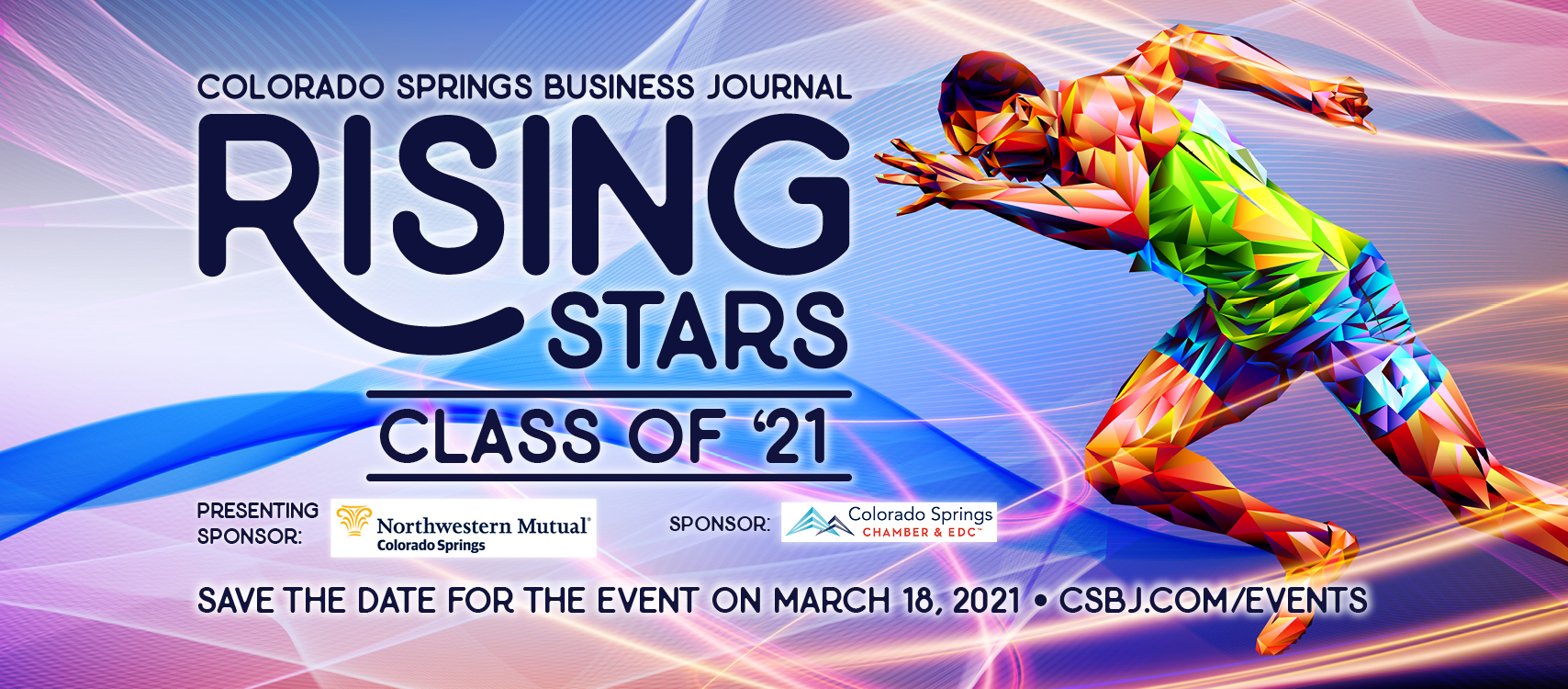 Rising Stars- Virtual
Thu, Mar 18 from 5:30pm - 7:30pm
Join us virtually as we celebrate 27 Rising Stars! Chosen from the up-and-coming leaders of the Pikes Peak region, these young professionals represent our region's future. We're celebrating their accomplishments at 5:30-7:30 p.m., March 18, along with music and fun! In a twist this year, you'll hear directly from the Rising Stars as they talk about what motivates them, their plans for the future and what they love about living here.
Class of '21
Goddess Tyescha Anglada
Alex Baker
Joseph Bloom
Anna Cordova
Ashley Cornelius
Jake Cripe
Ashley Felice
Stephany Garza
Keeley Griego
Erick Groskopf
Harrison Hunter
Dave Jackson
L. Carlos Jimenez
Grant Jones
Alicia Klausmeier
Kat Lilley-Blair
Diego Lujan
Amber Lundy
Juaquin Mobley
Latrina Ollie
Jessica Ostley
David Prosper
Elena Salinas
Jennifer Smith
Ron Sparkman
Jillian Stephenson
Meagan Thomas
* Zoom invitations to attend the event will be emailed out 24 hours within event start time.