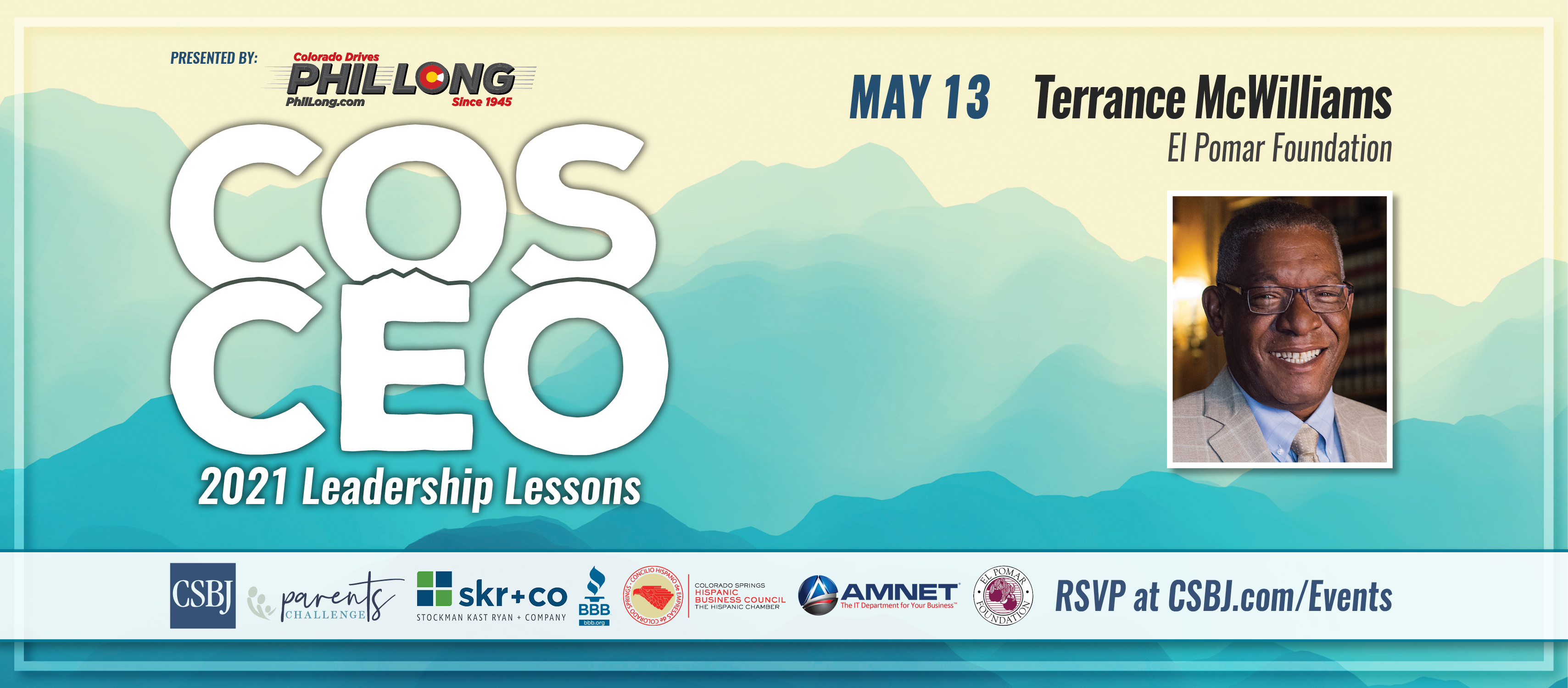 2021 COS CEO Leadership Lessons: Terrance McWilliams, El Pomar Foundation
Thu, May 13 from 4:30pm - 6pm
In-person tickets have sold out.
Terrance McWilliams fell in love with Colorado Springs while stationed at Fort Carson in 1996. He knew it was the place he wanted to call home when he retired — and he made it so in 2007. Following his military retirement, he joined El Pomar Foundation to oversee military and veteran services, and he also serves on several prominent state and community boards, including with Mt. Carmel Veteran Services Center. McWilliams will discuss how his core values have shaped his career and will share his personal observations on how the community addresses issues surrounding race.
The hybrid event will be held 4:30-6 p.m., May 13, at the Ent Center for the Arts and via Zoom (5pm start time). Zoom invitations to attend the event will be emailed out 24 hours within event start time. Limited capacity in person tickets are available and will be hosted at the Ent Center for the Arts.