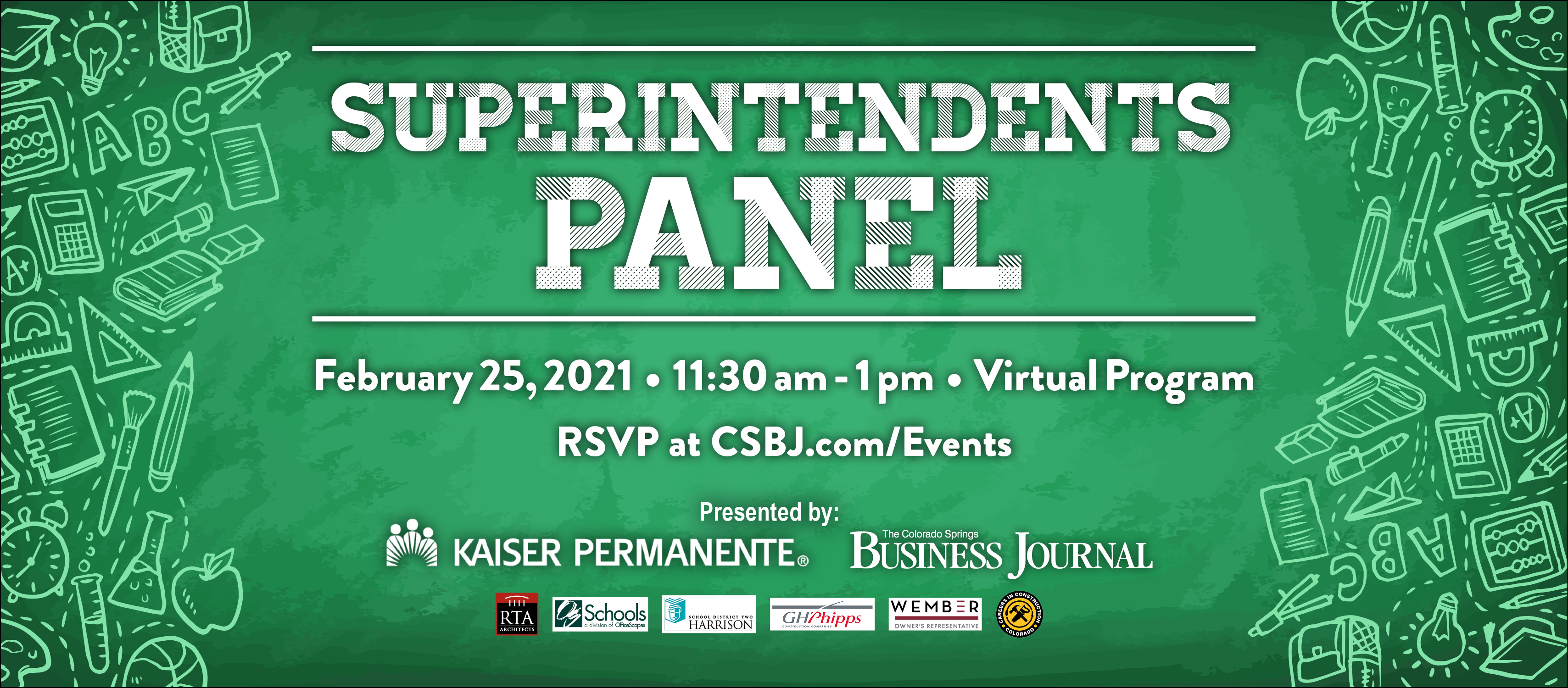 Superintendents Panel
Thu, Feb 25 from 11:30am - 1pm
General Admission - Virtual (includes a pickup lunch)
General Admission - Virtual (without lunch)
Meet the people in charge of El Paso County education – the superintendents responsible for coping with COVID, developing budgets and steering students to business and workplace success. The virtual event will be held 11:30 a.m.- 1 p.m., Feb. 25, via Zoom. Highlighting districts: D20, D49, D12, D8, DRJ-1, D200, D28, D23.
* Zoom invitations to attend the event will be emailed out 24 hours within event start time.
** Save the Date for our second Superintendents Panel on Sept. 23 highlighting districts: D14, D11, D3, D38, D2, D54JT, D22, DJT60.